Professional LinkedIn Profile – Because This Is Your Business Card
In the current job search age, everyone's business cards are on social media, and in Google search results. When we say 'business cards' we mean the first impression of companies, products, and yes, people too. And in fact, we are in an era where even business cards have gone digital and print has already become mostly online versions.
The search for your name is called "To Google" or To Google It – meaning people tend to search for information about you. If you are a consumer of a particular product or interested in consuming a particular product for the first time, it is very likely that in today's era you will go straight to social networks or Google to get an opinion on the product.
That is, you will see ratings, reviews, compliments and also complaints. Nowadays we tend to look for information about people and companies. The main place for a professional presence on the network today, is the social network – LinkedIn. A network less popular than the others but in the field of employment this presence has tremendous significance. 
Your Individuality Is Reflected In Your Online Persona.
In the case of professionals or job seekers, this is precisely how the concept works in this given context. Everyone can see who you really are online. You must be in charge of every piece of information you put out into the world. It's especially true if you're seeking work in a desirable position.
There has been a major shift in this field of employment. Previously, recommendations from prior employers could be relied upon, but nowadays, Google and LinkedIn are two of the most popular search engines. That instance, if you are seeking for an executive job, your presence on other networks is critical, therefore avoid alcohol-saturated or over-exposed photographs on other networks as well.
Recruiters, on the other hand, will begin searching for information about you on LinkedIn, which is the largest social network in the job and professional worlds. This network, too, has seen many changes in recent years, and it is growing more complex with time, and LinkedIn presents an innovative line in the context of the world of employment.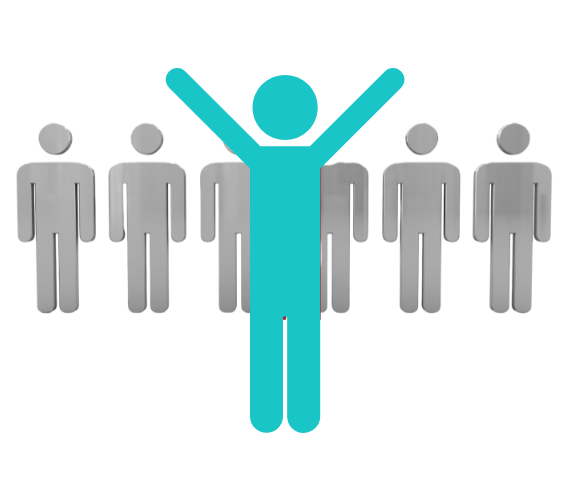 LinkedIn allows you to keep prospective employers up to date on your employment availability. Furthermore, depending on your profile, you may get relevant employment offers. As a result, it is critical to precisely characterise your profile and occupation. In today's high-tech environment, the whole job-recruitment process revolves around LinkedIn. If you are not present, you are not "in the game" of the future of employment. The opportunity to observe your network of friends, get professional evaluations, and update professional insights enables you to be a "star" in your industry. Placement in the new world starts on LinkedIn, and membership in this network is required.
Professional LinkedIn Profile And Branding
A professional and eye-catching LinkedIn picture will certainly capture the attention of the viewer and create a lasting impression. The word of the game here is reliance and professionalism; there is a basic significance to the image from the shoulders up, excellent quality, especially in a professional atmosphere.
You may also invest in your LinkedIn profile's cover picture – you can express a distinctive message that distinguishes you, or you can establish another visual channel via which you can transmit marketing messages. You may change the photo to reflect your current professional standing at any moment. Remember that you are essentially promoting yourself here, so investing in content is critical; even if you dislike marketing, this is your only opportunity to compete for high-quality positions. It is critical to ensure that the professional title highlights the facts about you and that the message gets beyond the first assessment of the profile. It is essential to include a full professional background; the profile serves as a replacement for your resume's purpose. Remember that the profile is visible to everyone, which means that it is critical to include accurate information since both past employers and coworkers will see it.
LinkedIn allows your friends to testify to your many abilities. This is referred to as Endorsements on LinkedIn. In this section of your profile, you will be able to choose your many and diverse abilities, and your friends will be able to recommend you and testify that you do specialise and know very well what you are doing. With your professional LinkedIn profile, you will be able to join relevant professional groups to expand your knowledge and get exposure to professionals and possible employers.
A professional LinkedIn profile includes more than a decent photo and recommendations; it also includes professional postings or articles that demonstrate your competence. Publishing articles is an excellent way to build a strong professional reputation and earn future opportunities in top companies or establish lucrative partnerships.
You may spend a lot of time in the first few days writing articles and selecting images, or looking for related groups and building connections. But over time, you will see that the more you persevere, the more professional your LinkedIn profile will be.